Summer 2023 Expedition Voyages
Invite your clients to explore remote regions of the world on board Seabourn Venture, as she explores the Northeast Passage and on board Seabourn Pursuit during her inaugural season as she sails the incredible Northwest Passage. Traveling to the world's most remote destinations is a transformative experience that will leave an imprint on your soul with the mystery, fascination, admiration and wonder for these incredible and wildly beautiful places. These extraordinary voyages will take guests deeper into unexplored regions only accessible by an expedition ship. Both voyages feature a wide range of extraordinary included Excursions and Expeditions at nearly every destination each ship will visit. These remarkable, bucket list voyages, are not to be missed!
The Northeast Passage on board Seabourn Venture
25-Day Journey Across the Northeast Passage
July 29, 2023 | Tromsø to Nome
Navigating across the top of Norway and Arctic Russia, Seabourn Venture guests will discover immeasurable frozen landscapes with delicate flora; search for marine life and polar bears; and explore the transformative nature of the area. Traveling through this remote, and sparsely inhabited area is a voyage of discovery that very few have ever taken.
Starting in Tromsø, Norway we will follow the footsteps of the early European explorers who ventured east, stopping in Murmansk, the most northern ice-free port and largest city north of the Arctic Circle. Novaya Zemlya archipelago, once heavily used by the Soviet military during the Cold War, is our first venture into Arctic nature. Tiny plants cling to exposed windswept rocks, salvaging their precious lives in this brutal climate. Stopping in Franz Josef Land and exploring the myriad islands containing surprising discoveries is a delight. Precious historical landmarks from early explorers give rise to contemplation and admiration of the hardships they encountered. Wildlife such as walrus, polar bears and whales can be searched for amid any sea ice fragments that remain, and on shore tundra ecosystems thriving in short summers are admired for their grace. The sheer expanse of the immense Russian Arctic coast stretches ahead with its grand open vistas, as the ship continues east making stops to explore nature and landscapes where possible. Wrangel Island, a UNESCO World Heritage Site, is a nature reserve for the very good reason that it is home to the greatest density of denning polar bears in the world. Wooly mammoths once roamed here as recently as 3700 years ago. Today, travelers can search instead for muskoxen, reindeer and Arctic hares abounding in the tundra.
Upon reaching Nome, guests will have traversed over 4,000 nautical miles through some of the most remote and uninhabited places on earth. Discover more about this awe-inspiring region in Navigating the Northeast Passage in Current, our online blog.
Some of the highlights among our stops in the Northeast Passage include: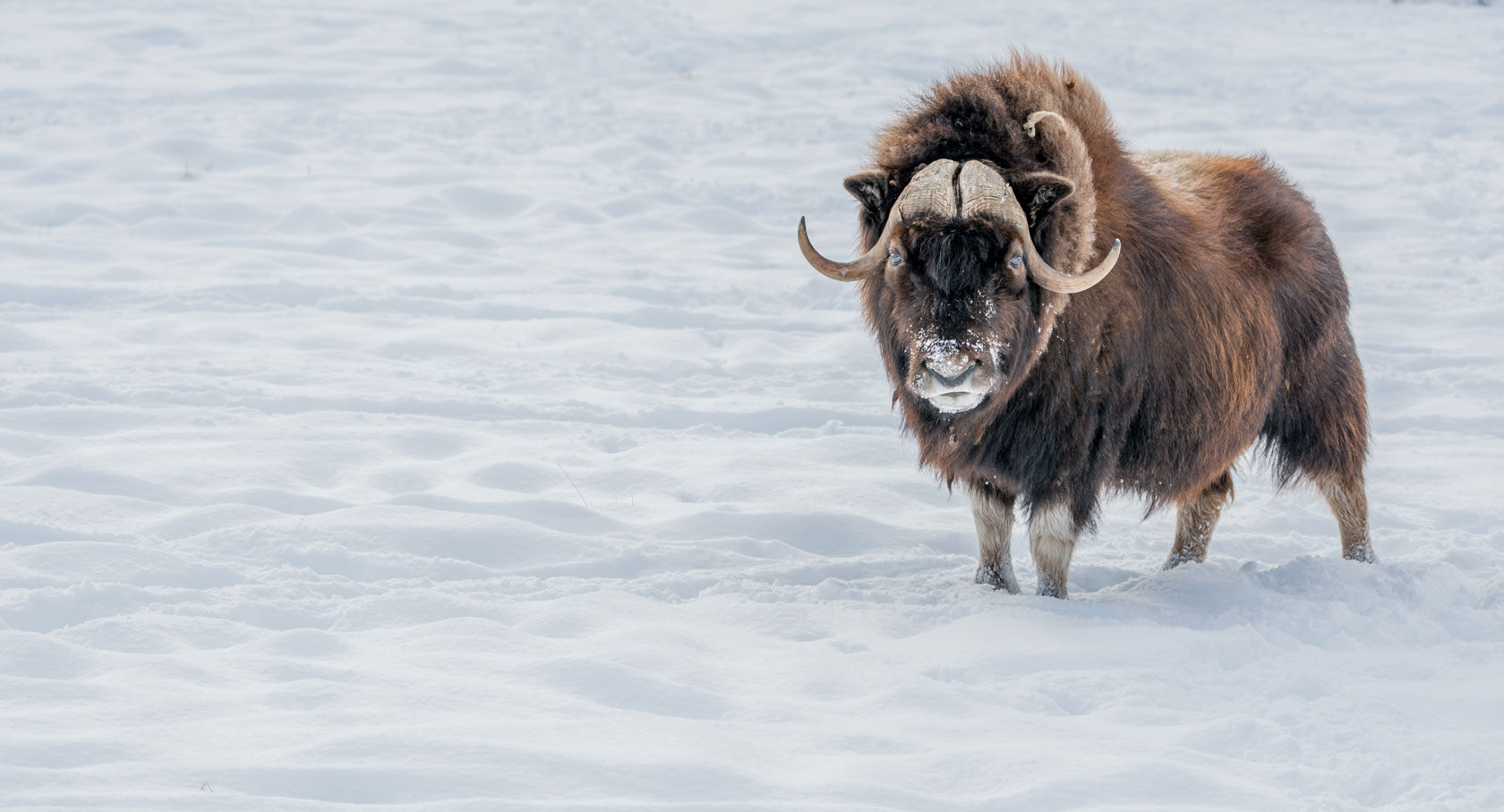 Tundra Landscapes — Hike across vast, seemingly barren landscapes with Expedition Team members who will point out the delightful small plants and flowers that thrive in this hostile environment. Admire rock formations and landscapes created by frost and water over time. There is always a chance to encounter Arctic foxes, hares or interesting bird species while exploring out on the tundra.

Cultural Landmarks — Many of these areas we pass through were traditional hunting and fishing locations where species such as reindeer and seals, as well as various fish were harvested by indigenous people for centuries. Some small villages still exist today and eke out a living, largely from what the land provides.

Polar Bears — This iconic species, the King of the Arctic, is a magical creature to encounter. Whether seen as a tiny white speck in the distance, or ambling slowly along a shoreline, a glimpse of this special species is always awe-inspiring. We will never pursue polar bears or allow our encounters to have any adverse impacts on them, so we manage our activities carefully. Always on shore, our walks are carefully monitored by our Bear Guards who work to maintain the safety of both visitors as well as the bears.

Zodiac® Cruises — To admire many landscapes and locations, a Zodiac cruise often provides the best vantage. While in the Zodiacs there is always the chance to encounter fascinating marine life. It can also be a good platform to watch birds flying overhead, listen to the ocean's roar, and grasp the immensity of this beautiful land through which we travel.
Of special note: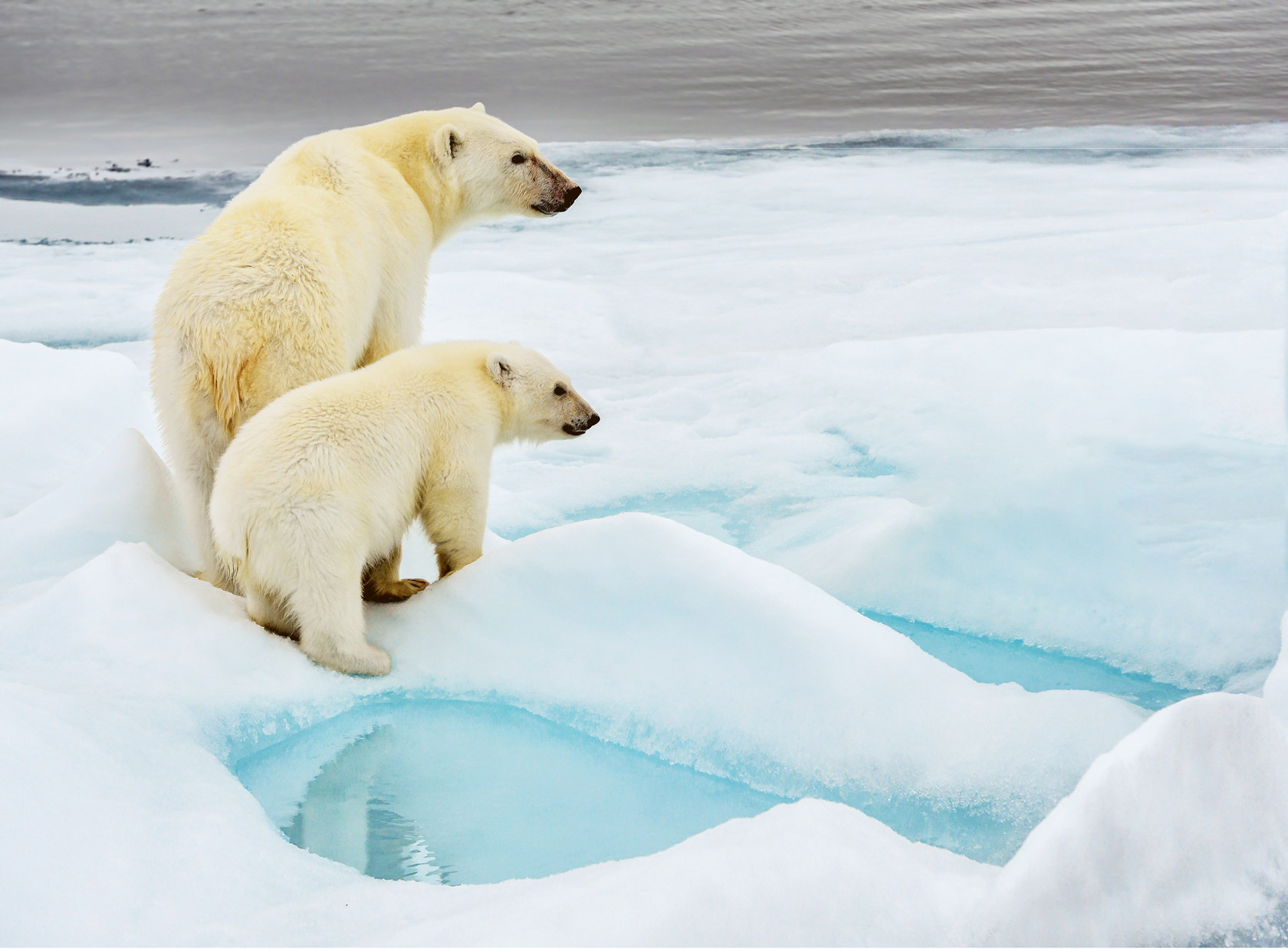 Best wildlife sightings: ivory gulls, polar bears and, although rare, a bowhead whale
The singular highlight of this voyage is the incredible wilderness guests will explore with much of the area visited being within the Russian Arctic National Park.
Among the most incredible inclusive experiences guests can enjoy are Zodiac cruising along the shores of Wrangel Island and hiking on Franz Josef Land and Novaya Zemlya to see arctic poppies, moss campion, and migratory birds.
The Northwest Passage on board Seabourn Pursuit
22-Day Journey Across the Northwest Passage
August 27, 2023 | Kangerlussuaq to Nome
Seabourn Pursuit will traverse the most infamous passage in the world; one whose exploration history is more fascinating than any other region on earth. Guests will discover the people of the Arctic, navigate the challenging geographical gap in Bellot Strait and see how changing climate affects wildlife and people in the regions we visit.
To sail through the Northwest Passage is to experience something many people spent centuries striving to accomplish. Hundreds of lives were lost in the attempt to find a sea passage to Asia around these northern latitudes. The most famous expedition that was lost was that of the Franklin Expedition. This British expedition departed England in 1845 with two well-stocked and supplied ships: Erebus and Terror. Each was equipped with the very latest and greatest technology of the day. In July of 1845 in Baffin Bay, some whaling ships encountered Franklin's Expedition but that was the last anyone ever heard of them. For years, searches were conducted for the expedition but only a few lonely graves on Beechey Island gave clues as to the fate of a few members of its complement. Many of the expeditions that set out in search of Franklin also vanished or suffered horrible fates. It was not until 2014 that the wreck of the Erebus was found, and two years later that of Terror. The story is fascinating, and transiting this region gives visitors much to contemplate in imagining the lives of all those brave, foolish, or crazy explorers who perished. Only in 1906 did the Norwegian explorer Roald Amundsen report a successful transit and discovery of the Northwest Passage after completing an expedition that took him three years.
Ice dominates this landscape with its presence as well as absence. Glacial ice has carved the landscapes and sea ice provides a platform for marine mammals such as seals and polar bears, as well as the people who hunt them. But the Arctic is experiencing transformative change. Since Amundsen first mapped the route through, sea ice prevented most ships from navigating the Northwest Passage until 2009. Now with climate change and shrinking sea ice coverage, shipping has become possible.
Regardless of the exact route you take between the islands of Arctic Canada, a voyage through the Northwest Passage is one of contemplation and discovery. The stories that surround it and the significance it poses to the world are remarkable and fascinating.
Some of the highlights among our stops in the Northwest Passage include:
Beechey Island — This tiny spot of land is attached to the southwest coast of larger Devon Island, by a very thin isthmus. It is the resting place of members of the Franklin Expedition. These graves and their discovery only intensified the mystery behind the vanished men of the expedition. Stand on this barren beach and contemplate the fate of the poor souls left on this stark shore.

Tundra Landscapes — Hike across vast, tundra-covered landscapes with Expedition Team members who will point out the delightful small plants and flowers that thrive in this hostile environment. Admire rock formations and landscapes created by frost and water over time. There is always a chance to encounter Arctic foxes, hares or interesting bird species while exploring out on the tundra.

Bellot Strait — At 25 km long and 2 km wide, this narrow gap separates Somerset Island from the northernmost tip of mainland Canada. With steep slopes on either side and strong currents, this navigational challenge is often blocked with too much ice to pass through. If impassable, another option is to go around the top of Somerset Island.

Cambridge Bay — This small town of less than 2,000 people is the administrative and transportation hub for the region of Nunavut, Canada. Guests will see how people live in such a remote and wild place while contemplating the long winters they face.

Cultural Landmarks — Many of the areas we will pass through were traditional indigenous hunting and fishing locations where species such as caribou, seals and Arctic char were harvested for centuries. Archaeological discoveries show the Pre-Dorset people occupied this area approximately 4,000 years ago.
Of special note: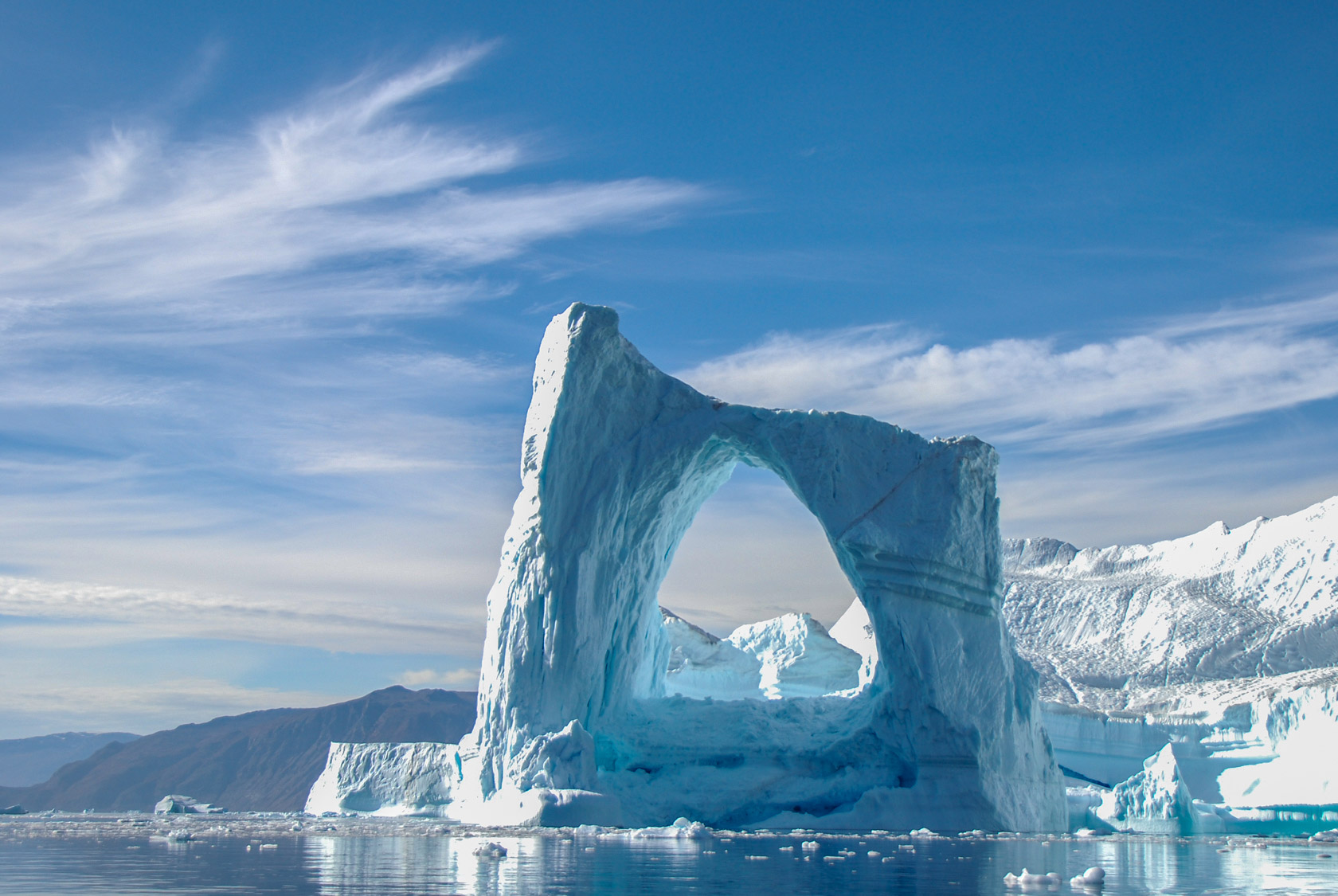 Best wildlife sighting experiences are: polar bears on ice, walruses, gyrfalcons, bearded seals
Top port of call is: Ilulissat and the Ilulissat Icefjord a UNESCO World Heritage Site and the Sermermiut Valley
A memorable shore experience is hiking on Devon Island to look for wildlife, flowering moss campion, and to see remains of ancient Thule sod & stone pit houses
Northeast Passage and Northwest Passage Expedition Voyages
In addition to the wide range of included Excursions and Expeditions offered on these voyages we also offer Optional Expeditions that will take place where possible including:
Joining the Expedition Team to kayak along the shores of these wildly beautiful and remote regions. Guests can anticipate huge open vistas, big terrain and the chance to encounter wildlife amidst these grand landscapes. To explore the rugged topography and coastline of these remote and unique areas from a water level perspective is a magical experience.
Exploring the little-known underwater realm of northern Arctic Canada in one of our submarines. Every summer as the sea ice melts, nutrients and sunlight enable plankton to bloom, which in turn feeds a plethora of other species that thrive in these frigid waters including pulsating jellyfish, cod, sculpins or sea angels. There are vast unknowns here that have yet to be encountered. Few, if any have dived here. They could be the first person ever to see some interesting feature or fascinating creature! Please note that submarines will not be used on the Northeast Passage as Russia does not grant us permission to use them in this territory.
Invite your clients to travel deeper into regions through the Northeast Passage on Seabourn Venture and the Northwest Passage on Seabourn Pursuit so they can experience an incredible Expedition adventure they will never forget.
For more information, contact Seabourn Sales at 800.929.9595 or visit www.seabourn.com.